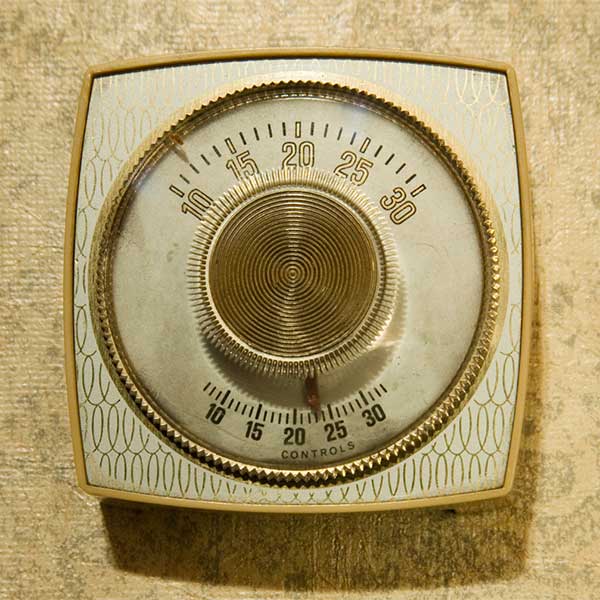 Heise Heating & Cooling, Inc. was founded in 1981 by Johnny Heise. We are a family-owned, full service heating and air conditioning company. Johnny and his son Jeremy, the second generation to carry on the family business, are working together to provide you, the customer, with the best possible sales and service experience. We stand behind our work and are committed to being here for you for generations to come.
We also employ some of the best people in the HVAC industry, having a combined experience of over 120 years. Heise employees are highly trained, educated and well-versed in all makes and models of heating, ventilation, and air conditioning systems. Our service technicians and installers are long-term employees who have become a part of the Heise HVAC family and who are just as committed to you, the customer, as Johnny and Jeremy. We do quality, professional, environmentally safe work and always clean up after ourselves. Johnny and Jeremy want you to find your home or business in better shape after the service than before. All ductwork is custom manufactured either in our shop or on the job site, when necessary, so as to provide the best and most efficient set up possible for your home or business.
Heise Heating & Cooling, Inc. takes the family approach to business by having either Johnny or Jeremy personally conduct all of our free estimates. This means that you will never be hassled by an aggressive sales person and provides all of our customers with the confidence that every system is designed and installed to our own personal high standards. It is our goal to provide respectful, dependable, honest and reliable customer service for any job, no matter how large or small, and our pricing is competitive and fair with no hidden or surprise costs.
For your protection, we are fully-insured heating and cooling professionals. We carry full liability and workers' compensation insurance and are licensed in the cities of Cape Girardeau, Charleston, Jackson, Scott City, and Sikeston.
Heise Heating & Cooling, Inc. has been with the Bryant label since 1984 and has been a Factory Authorized Dealer since 1994. Over the years, we have consistently been awarded some of their most prestigious commendations. We are also a Honeywell Perfect Climate dealer, handling electronic air cleaners and zoning equipment. We even install state-of-the-art LG mini-split systems for those small, hard to reach areas where there is no room for ductwork, and keep a full line of parts to service what we sell. We are your one-stop source for all of your heating, air conditioning and air quality needs.
Finally, please know that customer satisfaction is our #1 priority. It is our commitment here at Heise Heating & Cooling to ensure that you, the customer, are completely satisfied with your total HVAC experience. That is why we offer a 100% customer satisfaction guarantee. If you are unhappy with any part of your experience with us, from sales to installation to the equipment itself, we want to know about it so that we can make it right! Again, customer service is our #1 priority! Thank you for trusting us with all of your heating, cooling and air quality needs.