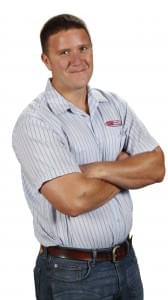 May 15, 2015
Service Technician, Adam, has been in the heating and cooling industry for 11 years and has worked with Heise Heating and Cooling for three years. Adam services and repairs HVAC systems.
Adams enjoys meeting customers and hearing their unique stories and describes his job as rewarding.
His favorite season is fall because he loves the cool weather. His favorite movie is Super Troopers and in his free time he enjoys camping and being outside.