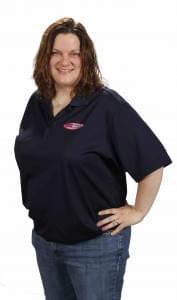 May 15, 2015
Myra is Heise Heating and Cooling's Office Manager. She schedules, runs customer service and handles the finances. She has been in the industry 21 years and with Heise Heating and Cooling for 20 this September.
Myra's favorite thing about working for Heise Heating and Cooling is the people. She loves the people she works with and the customers she serves. She describes her job as being blessed.
Her favorite season is summer because she loves swimming, camping and grilling. In her free time she enjoys being with family, cooking and crafting. Myra's favorite movie is Annie.